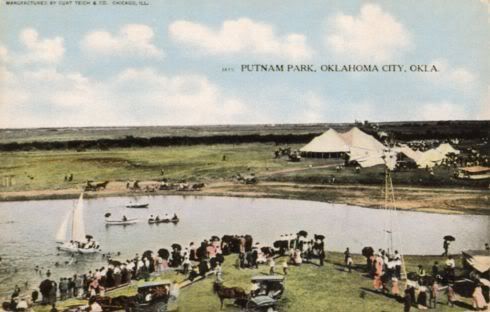 When Wesley built its first wooden structure in 1910 at NW 32 and Military they were helped by the donation of chairs by I.M.Putnam.
The astute ladies also salvaged some chairs from a pavilon that had burned in Putnam Park. Applying elbow grease and some fresh paint they augmented the rough plank seating in the wooden building with sawdust on the floor.
Putnam was one of the architects of residential planning in early day Oklahoma City. He promoted home ownership and boostered Oklahoma City via his company Putnam Real Estate. His chief competitors where named Shartel and Classen.
For more information:
http://digital.library.okstate.edu/encyclopedia/entries/P/PU007.html